the last day in tokyo was a sad one...i didn't want to go! it was also crunch time to get things done and try and figure out how to bring back a bunch of stuff! lucky for me i picked up a cute hello kitty suitcase from kiddy land! i miss kiddy land!!!
any-hoo the day started out with us going to see fuji-san. it's a 80min ride on a express train to hakone which is the town that gives you easiest access to fuji. once we reached hakone we took a bus ride to lake ashi to take a look at the great one!
the whole lake area is very nice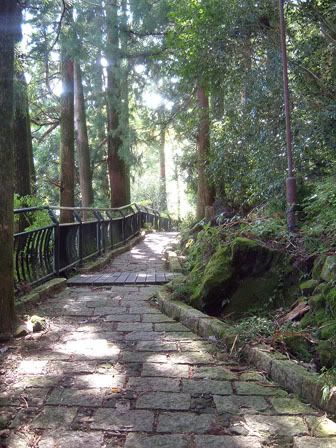 with my fav swan boats and torii gates.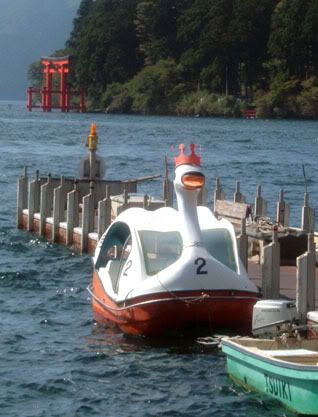 now if you look real hard you can see fuji before it gets swallowed by big clouds...darn clouds! :(
it was way cool trip plus i can say that i've been to tokyo-3*!!!!
don't you love the people in the boat getting their click-click on!
after some time at the lake we head to ameyoko street market by ueno park. this place was great there was food and clothes and all kinds of things and for cheap! i got many a gifts there and a few things for myself!
*the tokyo-3 is a reference to the anime neon genesis evangelion, like duh!