but i've been sick but here are the last three days in japan.
sunday was going to be a simple day of swans and shopping so we head out to ueno park. the park is big and home to a zoo, a pond, a concert hall, two shrines and three museums.
first thing first find the pond!
once you find it you can't miss the fact that part of it is full of water lilies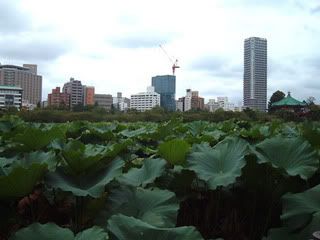 and the other half is full of swans...swans! ;)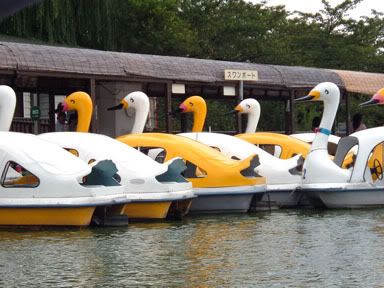 cool, now it's time to get us a swan to ride!!!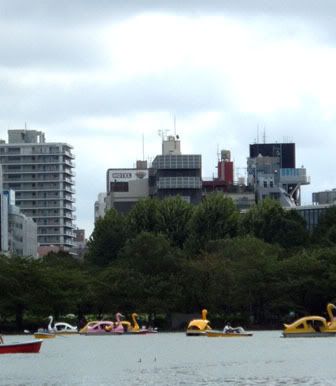 once your in the swan besides the great view you have to share the lake with others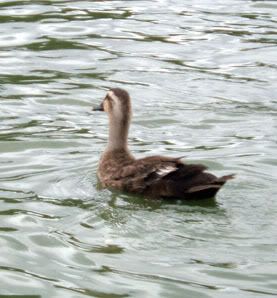 and try not to hit other swans!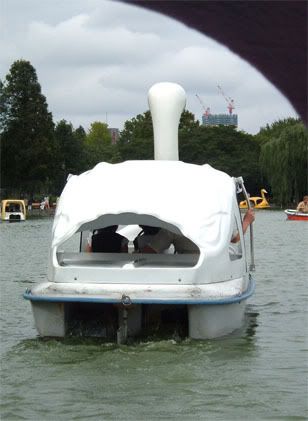 it's 700 yen for thirty min. and after your time is up you have to watch someone else float off with your swan, ugghhhh!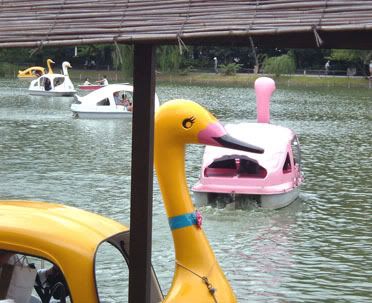 after a workout like that you need a little pick me up and there are a few street vendors making snacks!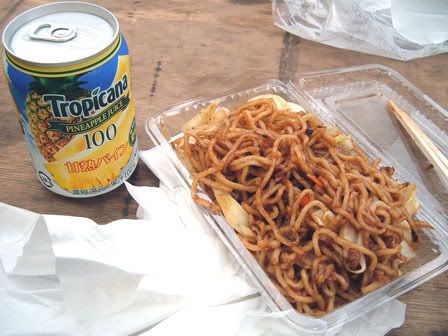 this was so yummy and only for 500 yen!
after some nourishment we start walking around the park where we see some kids having a good time!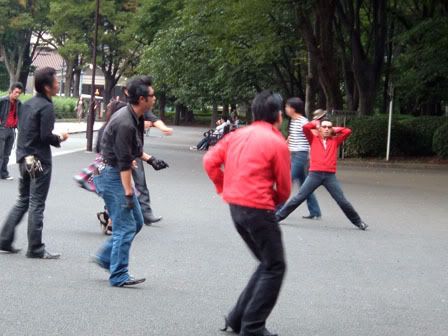 i adore rockabillys(!) and outside the national museum of western art were the the gates of hell...humm i always thought it was closer to the u.s.!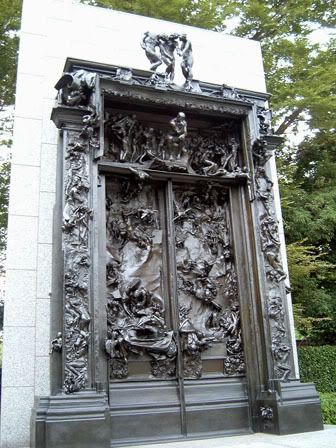 while taking pictures of the gates some of the shadows were making strange images like this face, creepy!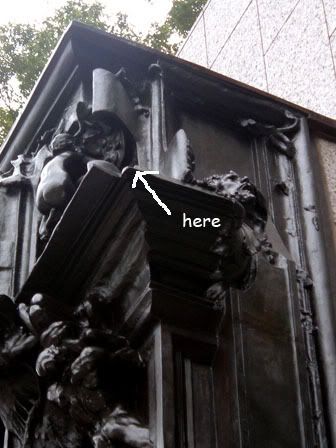 there was also staues of adam and eve outside the museum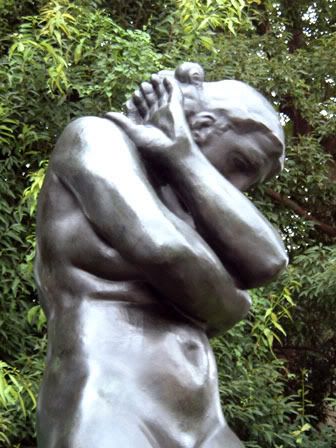 and the burghers of calais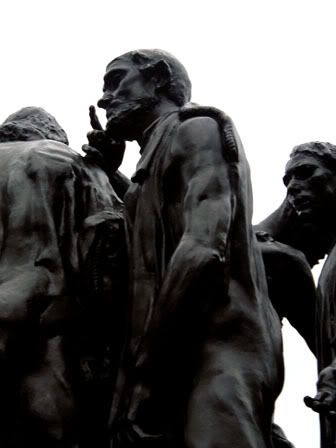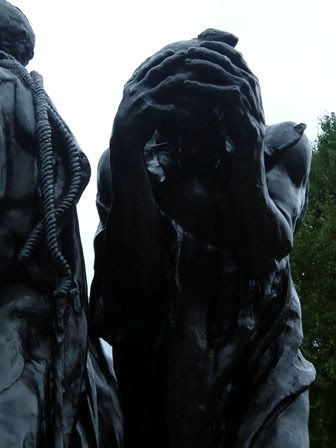 which was wonderful!
soooo after some parking we head to harajuku under the assumption of it not being busy, SIKE!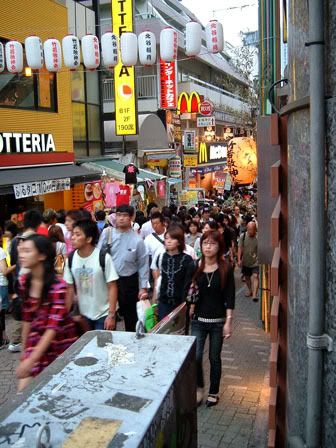 besides making the way to a few shops including this cool place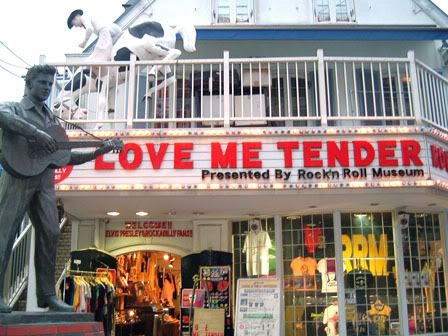 we hit my fav place kiddy land!!!!!!
after doing a day full of swans and waves of shoppers i got my prize!